Body Contouring

NON-INVASIVE BODY SCULPTING AND FAT REDUCTION FOR EVERY BODY
WHAT IS BTL VANQUISH ME™?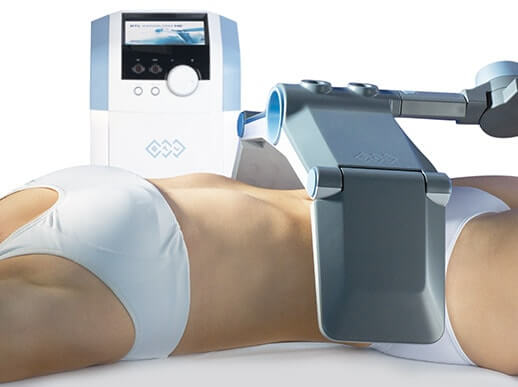 BTL VANQUISH ME™ is the second generation of contactless technology for body contouring and fat cell disruption. The device has the largest treatment area in the industry, ensuring an unrivaled level of patient comfort and safety. Using the patented Selective RF™ technology, BTL VANQUISH ME™ allows physicians toreduce the circumference of the entire abdominal area and thighs, without BMI limitations.
VANQUISH ME™ is the Strongest FDA Approved Technology for Reducing Fat. By killing the fat cell not simply shrinking the cell , VANQUISH ME™ provides lasting body contouring results with out evasive surgery.
Treatment Areas include :
Arms / Inner and Outer
Back Fat / Rear Flanks
Stomach / Flanks
Love Handles / Muffin Top / Sides
Buttocks / Reduce and Lift
Inner & Outer Thighs
Male Breasts
Any Specific Problem Area containing fat you wish to Reduce / Eliminate
REDUCE FAT WITH ADVANCED TECHNOLOGY
VANQUISH ME™ is ideal for people who have larger areas of concern—particularly around the abdomen, rear flanks, love handles, arms and thighs—and for who diet and exercise aren't providing the right results.
VANQUISH ME™ targets and eliminates fat with focused RF energy. The treatment is non-surgical, requires no downtime, and covers a broad region. The result: a faster, more effective outcome for people who want a slimmer body contour.
ML SKIN SPA'S APPROACH TO VANQUISH ME™
Like liposuction, VANQUISH ME™ selectively reduces fat. Unlike liposuction, there's no surgery or lengthy recovery.
Without affecting your surface-level skin, Vanquish uses radiating energy to heat your underlying fat. The higher temperature kills the fat cells, and since they don't regrow, results are extremely long-lasting.
In a study , every person had visible results after the first treatment and, by the end of four sessions, there was an average of 59% loss of abdominal fat, and 1 -4 inches of waist line reduction.
ML Skin Spa recommends Vanquish and clients can be above 30 body mass index, though we do not advise Vanquish for clients who are obese.
What You Can Expect with Vanquish
Plan to take part in four weekly 45-minute sessions at ML Skin Spa confortably in one our Skin Treatment Suites. Vanquish is non-invasive; most clients describe the treatment as comfortable and the heat as "a warm feeling, like wearing a heating pad."
During the process:
Your ML Skin Spa treatment provider positions the adjustable panels around the area we are treating.
The treatment provider uses Vanquish sensors to analyze the body fat and customize treatment to your needs.
RF energy is applied to target and eliminate fat cells.
AFTER VANQUISH ME™
The RF waves have destroyed the fat cells, your body should begin to filter these cells out, and the targeted areas should become slimmer and tighter. Sessions are spaced apart so that your treatment provider can see the progress of your improvement and target the remaining fat more accurately.
After a Vanquish treatment, you may have a few days of mild redness or swelling.
ABOUT VANQUISH ME™ NON INVASIVE FAT REDUCTION
Fast
Painless
No Down Time
If you want fast fat removal without surgery the VANQUISH ME™ treatment can help you remove from 2 to 4 inches of fat without unpleasant side effects associated with liposuction and other similar procedures. Clients at ML Skin Spa have had great results. The VANQUISH ME™ machine makes it painless. The technology is completely safe and has zero downtime. The procedure can even be done on your lunch hour!
Treatments are approximately 45 minutes per session to get rid of unwanted body fat in the midsection as well as the thighs. You won't need anesthesia, no time off work, zero sutures, and no pain!
VANQUISH ME™ treatments are done using the non contact array of RF panels to uniformly treat the abdomen and love handles at the same time. With our new Flex applicator we are able to treat inner and outer thighs. Other areas can be treated but may require more than one packages. A Consultation will help determine what you need.
---
Call 1 (855)-LUISANT to schedule your appointment today, or email our Concierge at concierge@maisonluisant.com.