Acne Treatment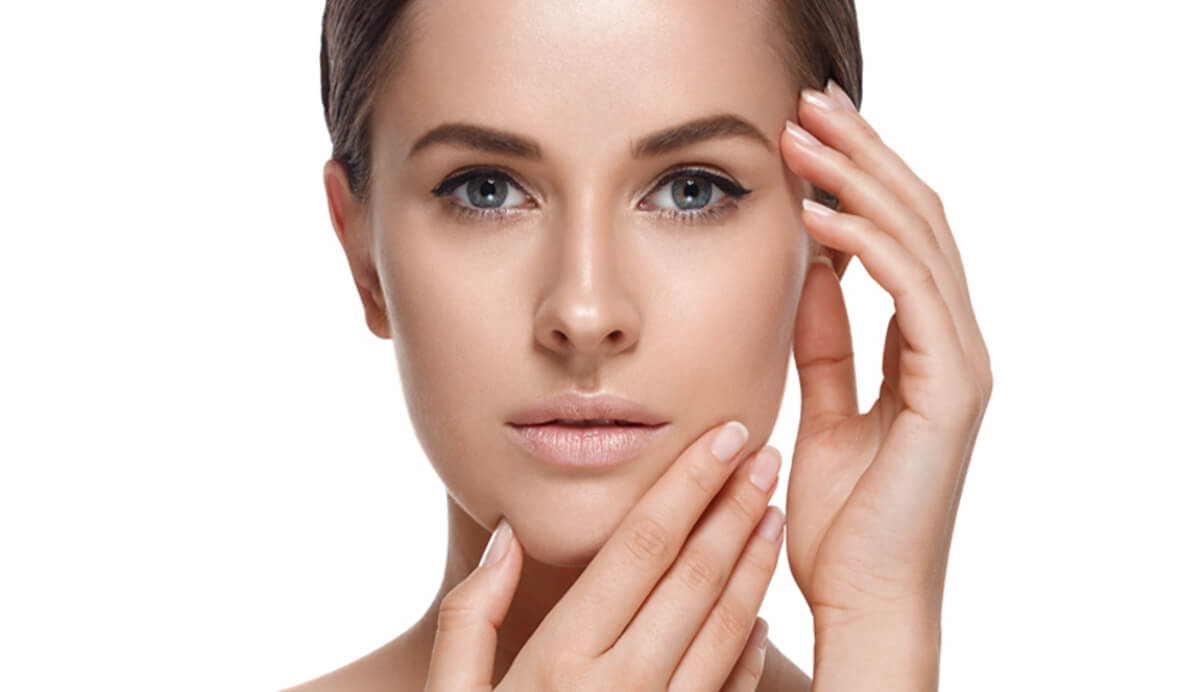 ACNE TREATMENT OPTIONS
Acne is the most common skin disorder in America, affecting over 40 million people. For this reason, ML SKIN SPA has set itself apart in the treatment of acne. Above anything else, we understand that people suffering from acne want a solution now. As a comprehensive cosmetic center that focuses on nonsurgical care, we will not only help you understand your acne, we will find a solution that works for you. With top-of-the-line treatments as well as state-of-art skin care technologies, you can rest assured that we offer the very best acne treatment available.
IN ADDITION WE OFFER A VERY LARGE ARRAY OF FACIAL TREATMENTS TO ASSIST WITH MAINTENANCE CONCERNS.
---
FACIAL ACNE TREATMENT OPTIONS
LUISANT SIGNATURE FACIAL
60 MINUTES $120
Focused on allowing one's inner beauty to shine through, select from bespoke facial treatments using premium quality, ecologically sustainable products that have been designed to rejuvenate, hydrate and brighten the skin. The skin will appear more radiant through an application of super-fruit enzymes that break down the barrier of dead skin cells allowing for better absorption and penetration of highly potent anti-aging ingredients.
THE RETROUVE STEM CELL FACIAL
90 MINUTES $250
A Perfect Marriage of Science and Technology
The Retrouve Stem Cell Facial Scientifically transforms the dermis with bespoke massage techniques and pure infusions of the coveted Revitalizing Eye Concentrate, Nutrient Face Serum, Dynamic Nourishing Face Cream, and Intensive Replenishing Facial Moisturizer. Exclusive to the spa experience, these priceless high active extracts empower the five facets of renewal – moisture, regeneration, soothing, smoothing and radiance – helping bring skin back to its center, with immediate lasting and maintainable results. Blue LED light is used to thoroughly cleanse and sterilize skin. Red LED light is used to allow Nutrient Rich Serums to penetrate to a deeper level of the dermis and to stimulate collagen production. The facial closes with a special ice sequence that seals in benefits.
TATA HARPER THE ULTIMATE LUXURY
90 MINUTES $250
Enjoy an instantly camera-ready glow with the Tata Harper Red Carpet Facial, de- signed to immediately reduce multiple visible signs of aging. Our Quadruple-Mask System acts on each level of the skin, instantly delivering lifting, hydrating and correcting effects. Revive your tired eyes with our proprietary thermal-eye therapy that completely reduces signs of aging and immediately gives a rested look. This facial lifts and firms, revealing a flawless glow.
TATA HARPER INTENSIVE RESULTS FACIAL
60 MINUTES $175
This complete treatment, firms and lifts the skin using natural muscle-relaxing neuropeptides to instantly reduce wrinkles, reinforce collagen and restore the skin's youthful cushion. An infusion of botanical vitamins, minerals, omegas and antioxidants naturally provide environmental protection and nutrition to help the skin achieve a luminous, healthy glow.
TATA HARPER PURIFYING DETOX FACIAL
60 MINUTES $175
A potent anti-bacterial treatment to detoxify, treat and heal congested skin. With enzymatic exfoliation and purifying pink clay, un- balanced skin is refined to reveal a smooth and even complexion.
TATA HARPER FRESH FACIAL
40 MINUTES $65
Time is of the essence! Enjoy a quick refreshing facial and leave with a renewed inner and outer glow. Perfect for the on-the-go lifestyle. Opening Aromatherapy -Invigorating Cleansing Treatment – Mask Treatment – Tone
MICRODERM LIFT COLLAGEN TREATMENT
60 MINUTES $165
Specifically designed to lift and tone the skin, therapists gently manipulate and re-educate all 32 facial muscles using a series of precise movements. The non-invasive microderm system restores natural contour to provide a more youthful appearance while a boosting collagen mask elevates collagen levels and contributes to increasing cell renewal. Results are visible immediately. A course of 6 treatments is recommended.
GENTLEMEN'S FACIAL
60 MINUTES $150
Designed specifically for men, this facial is tailored to address irritation from shaving and environmental aggressors. After deep pore cleansing, the skin is toned and conditioned revealing a clean, fresh face.
CAUDALIE EXPRESS D-VINE FACIAL
30 MINUTES $65
Radiance boost
Express facial for a burst of radiance in just 30 minutes. After a deep cleansing to exfoliate the skin, the application of a mask immediately boosts radiance. Your skin looks rested, your complexion's brightness is restored.
CAUDALIE ANTI-OXIDANT POLYPHENOL C15 FACIAL
50 MINUTES $145
Radiance boost
Protect, hydrate
A real burst of vitamins and energy for the skin. This treatment begins with gentle cleansing and exfoliation. A lengthy massage with fresh grapes and regenerating essential oils restores your skin's vitality. An anti-oxidant mask follows, highly concentrated in hyaluronic acid, to deeply moisturize and re-plump your skin. Your complexion is left radiant and smooth.
CAUDALIE VINOPERFECT RADIANCE FACIAL
50 MINUTES $155
Radiance, anti-dark spots
The ideal treatment for skin lacking radiance and luminosity. After skin is gently cleansed, a massage with essential oils (chosen for your skin type) and small hot and cold basalt stones stimulates your skin's radiance. The deep-action peeling mask awakens the luminosity of your complexion. Caudalie's Vinoperfect collection adds the finishing touch to this treatment, leaving you looking rested and radiant.
CAUDALIE VINEXPERT FIRMING FACIAL
50 MINUTES $155
Firming, anti-wrinkle
Specially created for skin that lacks vitality and firmness. After skin is gently cleansed, a stimulating massage visibly firms and redefines the contours of your face. The application of a warming mask enhances the lifting effect of Caudalie's Vinexpert Resveratrol-based firming products. The toning and lifting effects are immediate, your face appears resculpted.
CAUDALIE PREMIER CRU FACIAL
50 MINUTES $165
Ultimate anti-aging
This exceptional beauty treatment is a blend of our most effective anti-aging ingredients and treats all signs of skin aging. Thanks to an innovative massage technique, followed by an exclusive mask enriched with Resveratrol, the skin feels denser, smoother and firmer. Wrinkles and fine lines fade visibly. Your complexion looks younger and radiant.
LED LIGHT THERAPY
20MIN $65 PER TREATMENT, SERIES OF (6) $325.00, ADD ON TO ANY FACIAL: $50.00
Ultimate anti-aging
LED light therapy is a non-invasive procedure used to treat acne as well as rosacea. The LED light works like a laser, targeting cells beneath the skin's surface and stimulating them so that they produce new collagen and/or fight off breakout causing bacteria. Benefits of Red LED Light Therapy include: Reduction in fine lines and wrinkles, reduction of age spots and sun damage, increase in collagen, reduction of overall redness, flushing and dilated capillaries. Results can be fewer wrinkles, less-visible lines, firmer-looking skin, as well as a reduction in all types of blotchiness. Results are often immediate.